The item was added to your waitlist!
Free shipping for orders over $150. ALL Sale items are FINAL SALE.
Referrals
SHARE the LOVE of Flannel Rose with your Friends!
As a THANK YOU for sharing we want to give you and your friends a BONUS!
The friends (unlimited friends) that you refer will earn 15% off their FIRST order with Flannel Rose !
When they make their purchase you will get 15% store credit to spend on your NEXT order! You can check the status of this right on your account page! See how below!
How to find your referral link -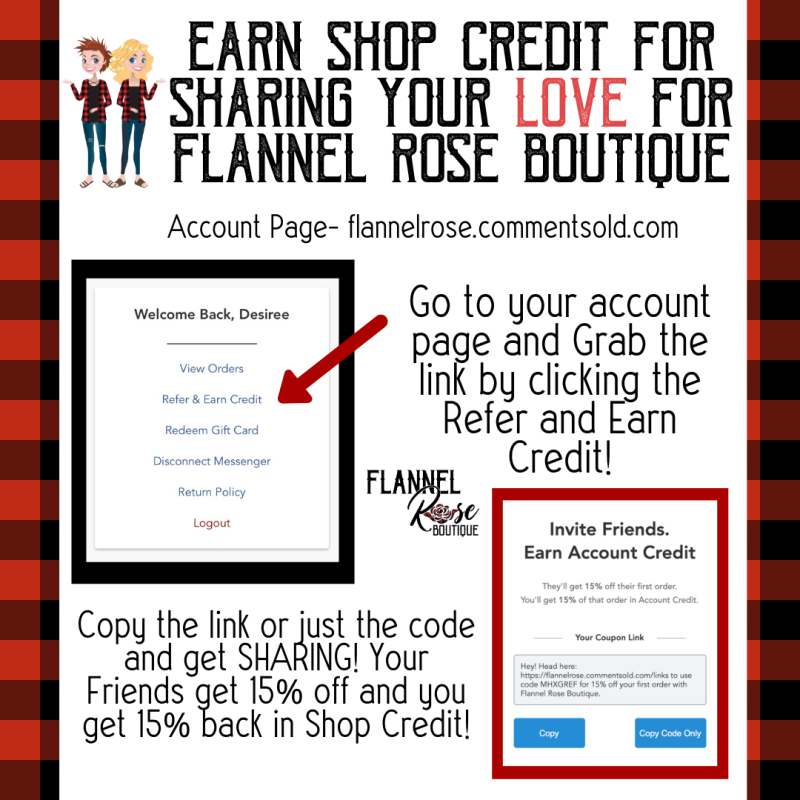 Check your Credit Balance: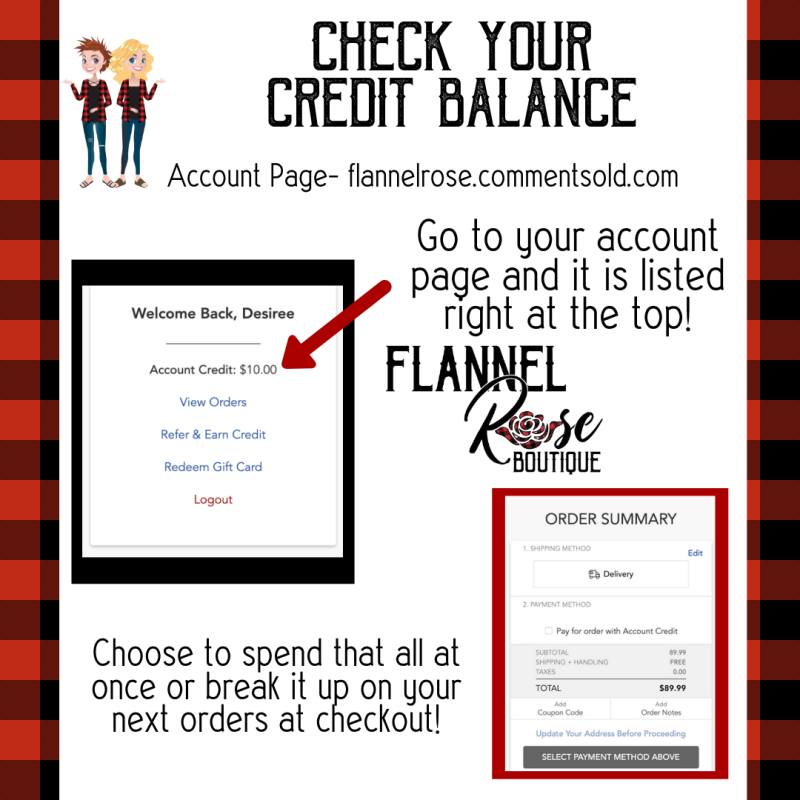 The Flannel Rose Boutique

Formerly Ellie Laine
Closed group · 14,711 members
Welcome to The Flannel Rose Boutique After 3 years of selling Lularoe we are excited to expand and grow our boutique and serve you with apparel, acc...